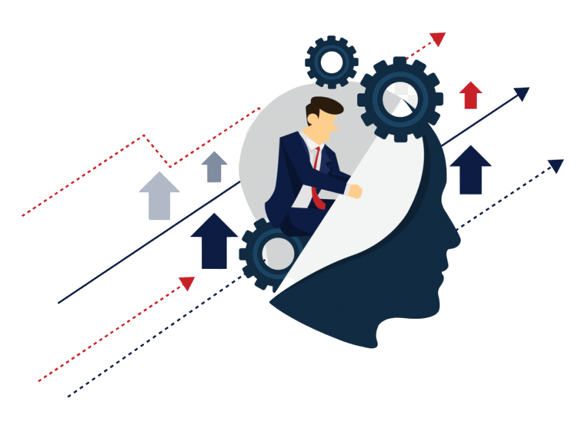 Streamline your talent recruitment and people development efforts with personality, cognitive and behavioural assessments. A psychometric test is an activity or assessment that is conducted with the purpose of examining individual differences that may impact a candidate's suitability for a job role. Designed and developed appropriately, psychometric tests are scientific and objective tools aiming to reduce bias and help organizations compare candidates' ability to perform a job role in a fair manner. Employers can utilize the information gathered through psychometric testing to better understand candidates' strengths and risk areas and utilize that information during the latter stages of the hiring process, such as in-person or video interviews.
The Capital Group Limited is an industry leader in the design and development of psychometric tests using Harrison Assessment Test Solutions (HATS), positioned to drive improved business results for its clients by providing better intelligence about their employees and prospective employees.
Harrison Assessment Test Solutions (HATS) is an award-winning, cloud-based technology psychometric assessment and analysis tool. The HATS tool has an accuracy rate of 90% in measuring different indicators of potential job performance, hiring [job suitability fit], talent development, employee development, and retention. This assessment includes but is not limited to skills, knowledge, abilities, and personality traits.
Skill/Knowledge Tests: These assess one's ability to perform specific job-related tasks and duties.
Ability/Aptitude Tests: These measure how well a person will perform in a specific area in which they have no prior training or experience. It is undeniably the best way to detect how well a prospective employee learns, processes information, and solves problems.
Personality Tests: These assess personal behavioral preferences – how an individual likes to work. They are not concerned with abilities, but rather how an individual sees him or herself and how they relate to others, their approach to problems, and the manner in which they deal with feelings and emotions.
Harrison Assessment has a large library of questions, covering skills, knowledge tests, and aptitude tests, as well as personality, behavioral, and competency-based assessments. It is important to critically examine and choose an assessment that fits the purpose and needs of the organization. In addition to identifying the right test based on the purpose of its intended use, organizations should also evaluate the psychometric test against established key standards to ensure the quality of the test they are applying within their selection system. Not all psychometric tests are created equal, and as such, the quality and predictive utility of psychometric tests vary depending on the scientific rigor with which they are created. Harrison Assessment is by far one of the best psychometric test solutions available in 70 countries across the world.
Determines and measures individual interests, work preferences, values, and interpersonal skills suitable for a specific job.
Uses questionnaires that critically assess technical qualifications and identify competencies that will optimize the performance of employees.
Takes a holistic view of the core attitudes and behavioural competencies of selected candidates.
Reports Generated by Harrison Assessment
Summary and Keywords
Job Success Analysis
Team Paradox Graph
Team Main Graph
How to Attract this Candidate
Interview Guide
Traits and Definitions Report
Engagement and Retention Analysis
Paradox Graph and Narrative
How to Manage, Develop and Retain
Group Screening Report
Development by Trait
Development for Position
Engagement and Retention Analysis
Need more information? Click the button below
We are the leading management service provider, providing the highest quality services and solutions to our customers.
Office Hours : 08:00 and 17:00 Monday to Friday