Employee Coaching & Mentoring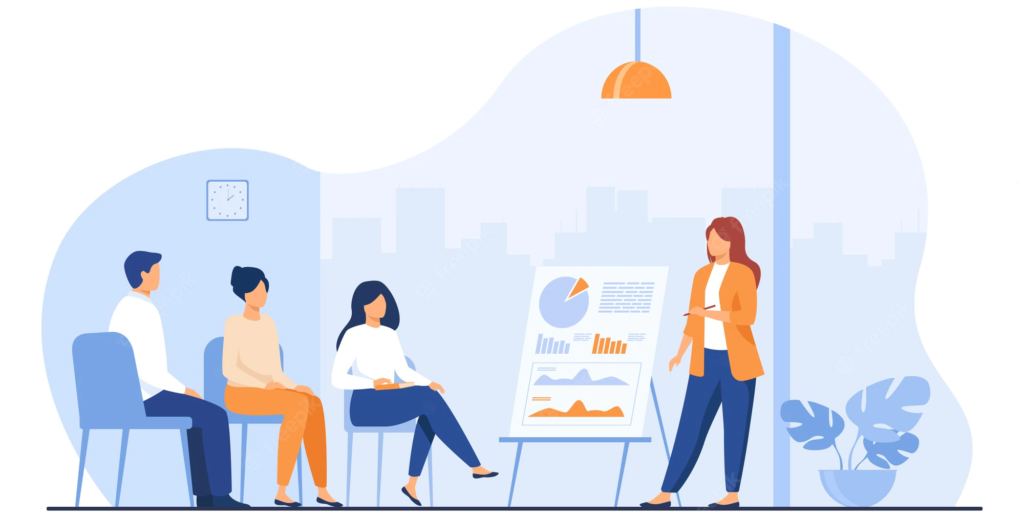 A lot is expected from employees today. Leading a team with motivation and cultural sensibility, while managing the financial milestones and business goals of one or more companies, is a demanding task. Employees, therefore, benefit greatly from external support. An employee coach can provide that support while helping you to view problems from a new perspective.
We are leading experts with a deep understanding of personality, motivation, and power dynamics. We gather data through feedback and a variety of psychometrics and create bespoke written coaching goal plans that focus clients on goal achievement and outcome measurement. Strong relationships are maintained with the employee and his organization [client].
TCGL provides four types of Employee Coaching:
A flexible discussion partner who acts as a mirror rather than a mentor, and who asks the tough questions while focusing on the leader's longer-term purpose.
Recalibrating the self—which strengths and mindsets need to be brought forward into the new role and which ones need to be left behind? Considering values and career goals, while achieving quick wins and forming a longer-term strategy.
Managing the pressure of an executive role while filling in any managerial experience gaps. It is challenging, to focus the individual on answering, "Who am I as a leader, and what is my purpose?"
Leadership Effectiveness:
Through the coach's bond of trust and continual positive regard, identifying adjustments to leadership style to decrease limiting behaviours and stress, and increase the leader's self-awareness and staff retention.
Our Employee Coaching Approach
We lead you through an eight-step process that includes client briefing, chemistry session, agreement, presenting goals, goals contract, tripartite meeting, coaching continues, and second tripartite meeting for closure or continuation. This clear approach is essential in managing to coach effectively.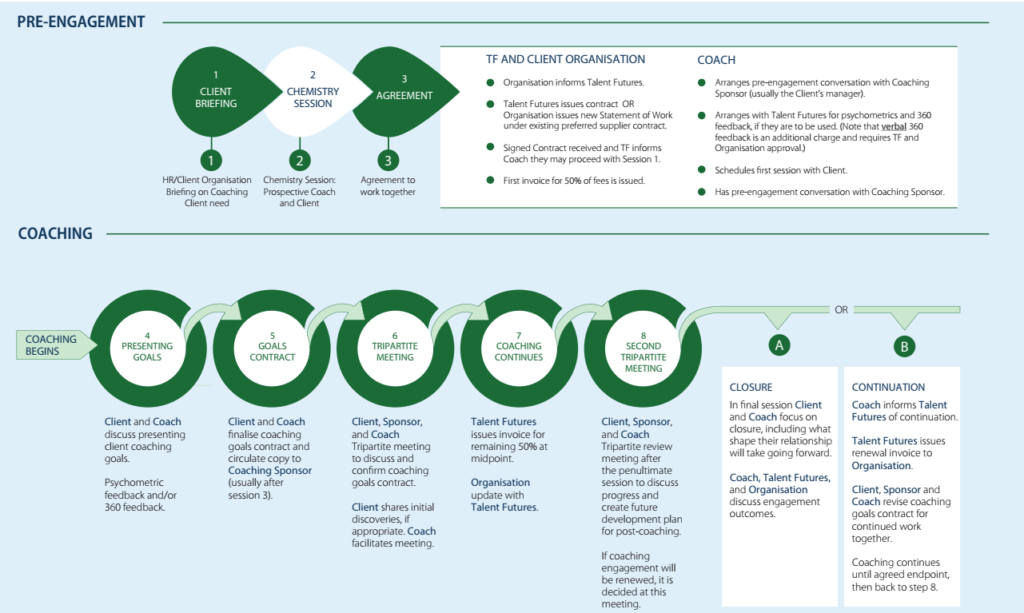 Need more information? Click the button below
We are the leading management service provider, providing the highest quality services and solutions to our customers.
Office Hours : 08:00 and 17:00 Monday to Friday